2013-14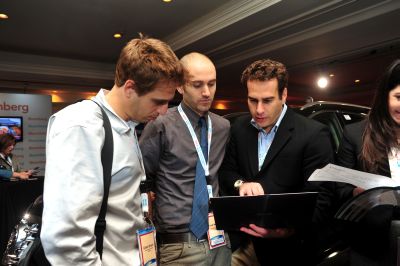 Eran Shmueli
As a fellow, Eran interned at the Ministry of Education with Rabbi Shai Piron. His research focused on the industry of advanced digital platforms in education.
Prior to joining the Milken Fellows Program, Shmueli managed an investment banking services subsidiary for a major investment group. Before that he was first assistant to the general counsel at Excellence Nessuah Investment House and an apprentice lawyer at S. Horowitz & Co., where he specialized in finance agreements and international M&A.
In 2008, Shmueli established Oz & Eran New Markets LLP, a seed-stage company to develop artificial intelligence marketing for cloud computing platforms. Shmueli is a Major in the Israeli National Search & Rescue Special Forces Unit.
Shmueli holds an LLB and a B.A. cum laude in diplomacy and strategy from the Interdisciplinary Center Herzliya, and an MBA in the Global Consulting Program of the Wharton School and Interdisciplinary Center, Herzliya.
Currently, he is the founder and CEO of Global EdTech Solutions.