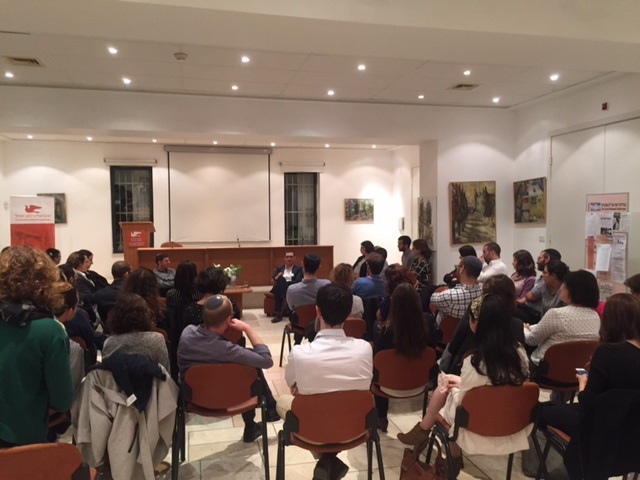 Our commitment to the development of skilled and committed leadership in Israel does not stop with the Milken Fellows Program. Indeed, we maintain a connection with our Fellows through the Fellows Alumni Program.
The Fellows Alumni Program offers database of connection details for over 140 alumni from  20 years of our operations, social and professional networking opportunities among alumni, topical blog postings to our website, and continuing education and enrichment with our current Milken Fellows Program.
Our recent Alumni event took place in November 2016, we enjoyed seeing each other, catching up, and hearing from Itzik Sabato, the Director of Social Funds at National Insurance Institute and Moshe Bar Siman Tov, Director General of the Ministry of Health. Both speakers are alumni of program, shared their knowledge, experiece, and the development of their careers in public service.