2013-14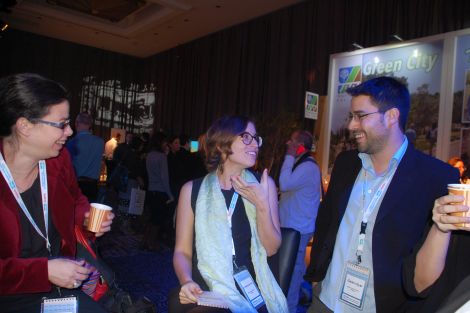 Noa Litmanovitz
As  a fellow, Litmanovitz interned at the National Economic Council. Her research focuses on potential of REITs for long term residential rents.
Prior to joining the Milken Fellows Program, Litmanovitz worked as a research assistant in the Public-Sector Division of the Bank of Israel's Research Department. Her work included authoring a subsection on the budgetary performance of Israel's local authorities for the bank's 2012 annual report. During her undergraduate studies, Litmanovitz also worked as a research assistant in the field of political economy at the Hebrew University of Jerusalem.
Litmanovitz volunteered for a year of national service in the HaNoar HaOved VeHaLomed youth movement and later was a social worker for high-risk youth. Following her military service she continued her education and her community-oriented work in Haifa and the Krayot.
Litmanovitz received a B.A. with honors from the Hebrew University in economics and the Amirim honors program for outstanding students in the humanities. She is currently pursuing an M.A in financial economics from the Hebrew University.
Following the program she was a senior adviser to the Director General of the Ministry of Energy and later on head of the strategic division at the Ministry of Energy.
Currently,Senior Director of Economics for Public Transportation.