2013-14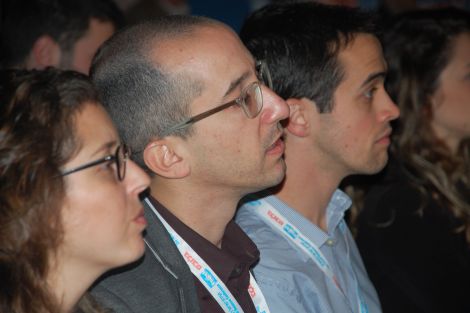 Yoav Rothler
As a fellow, Yoav interned in the National Program for Alternative Fuels in the Prime Minister's Office. His research focused on the implementation of alternative fuels to deal with interruptions in the supply of transportation fuels in Israel.
Prior to joining the Milken Fellows Program, Rothler worked as a consultant for a private company, specializing in economic planning and development in the areas of agriculture, environment and sustainability. His work included economic analysis and research for the Ministry of Agriculture and the Ministry of Environmental Protection, strategic planning and business development for various agricultural organizations in Israel and feasibility studies for agricultural projects in several developing countries.
Rothler has also worked as a teaching assistant in agriculture at the Hebrew University of Jerusalem.
Committed to social service, Rothler has worked as an instructor and caretaker of young children who were severely abused and neglected. He has also done volunteer work focusing on the rights of foreign agriculture workers and teaching Hebrew to asylum seekers.
Rothler holds a B.A. in sociology, anthropology and economics from Ben Gurion University and an M.A. in agricultural economics from the Hebrew University of Jerusalem.