2015-16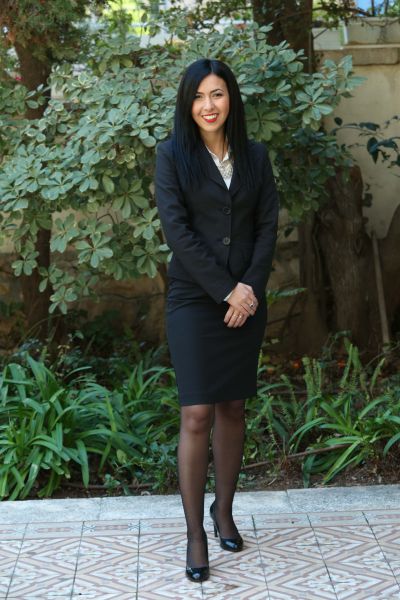 Shiran Vaknin
Shiran interned in the Finance and  Development Department at the Israel Tax Authority.
Prior to joining the Milken Fellows Program, Vaknin worked as a lecturer and teacher assistant in economics at the Ben-Gurion University, The College of Management and Ashkelon Academic College.
During her studies, Vaknin researched the sovereign debt market. The research included collecting data, econometric analysis and paper writing. Her thesis was an empirical examination of the sovereign debt credit ratings over twenty three years.
Vaknin was an active member of the Ben-Gurion University Student Association and served a year as the Chairman of the Finance Committee. As chairman, she was responsible for the organization's budget, investments and financial decisions. Vaknin is a member of the Jewish Leadership Program at Generations of Israel, where she takes part in delegations to Jewish communities in the Diaspora. Vaknin was also a Leadership Coordinator at ISEF Foundation. ISEF is a Zionist social organization, which works to promote equality of opportunity in education and the reduction of gaps in Israeli society
In the military, Vaknin served as Human Research Officer at Adjutant Corps at the border with Egypt. Today, she serves in the reserves. In 2012, she won award for outstanding reserve officer.
Vaknin holds a B.A. summa cum laude in economics and management from the Open University of Israel. Most of the courses of her B.A. were taken during high school. Shiran also holds an M.A. in economics from the Ben-Gurion University.
Following the program she worked as a teaching assistant and as a researcher at Kohelet.
Currently, PhD candidate in accounting and finance at Fuqua School of Business and accounting at Duke University.
Photo: Chen Leopold