2015-16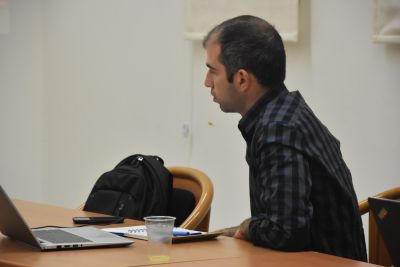 Ori Dvir
Ori interned in the Financial Division of the Accountant General's Office in the Ministry of Finance.
Prior to joining the fellows program, Dvir worked for two years as a project manager in the Asia department at the Office of the Chief Scientist. His work included promoting new programs within the framework of the economic cooperation between Israel and China. Dvir has also worked as a teaching assistant in economics at Tel Aviv University.
Dvir has also taken part in a strategic planning group that aims to formulate a plan for urban renewal in south Tel Aviv, in collaboration with the Faculty of Management at Tel Aviv University.
During his undergraduate studies, Ori worked as a math and physics teacher for gifted children. He also participated in the "Different Economy" program, where he helped people with financial difficulties at the welfare department to develop and implement financial recovery plans towards the goal of economic independence.
In the military, Dvir served as a commander and combat soldier in field intelligence.
Dvir holds a B.A. with honors in economics and philosophy from Tel Aviv University. He is currently pursuing an M.A. in the joint research program in economics operated by the Hebrew University of Jerusalem and Tel Aviv University.
Currenlty, working at the Budget Division at the Ministry of Finance.
Photo: Chen Leopold