2015-16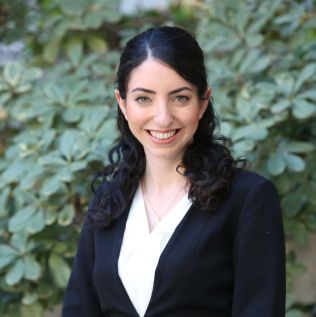 Sharon (Sheri) Asif
Sheri interned in the Chief Scientist's Office at the Ministry of Economy.
Prior to joining the Milken Fellows Program, she worked as a research assistant in the Economics and Research unit in the Chief Economist Department at the Ministry of Finance. Her work included collecting data, econometric analysis and writing papers. Policymakers used her findings in various fields, including taxation policy. In addition, Asif worked as a research assistant in the field of labor economics. She has also worked as a teaching assistant in economics at the Hebrew University of Jerusalem.
In the national service, Asif served in an intelligence unit at the Ministry of Defense. Following army service, she was head of a youth movement in a poor neighborhood in Be'er Sheva, and volunteered as a guide for a group of American and British young women in a Zionist educational program.
Asif holds a B.Sc. in economics and physics from the Hebrew University of Jerusalem. Holds an M.A. in economics through a joint research program offered by Hebrew University and Tel Aviv University.
Following the program she worked as economist at Clalit. Currently, she is Head of research unit of the Wages and Labor Agreements Division in the Ministry Finance.
Photo: Chen Leopold