2016-17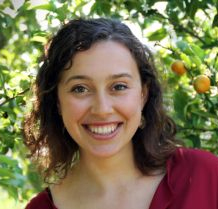 Claire Kaufman
A Global fellow interned at Energiya (Gigawatt) Global, working on analyzing business models and investment opportunities for renewable energy deployment in emerging markets. Her final project: Solar Mini-Grids in Rural Burundi.
Holds A B.A in Environmental Economics & Policy from the University of California, Berkeley. While in school, she conducted research on increasing energy access through distributed renewable energy (DRE).
After the program, Claire worked as Environmental Program Manager for a Greater Good Network, a global nonprofit organization, then served as the Planning, Transportation & Sustainability Advisor for the former Mayor of Tucson Arizona. Most recently, she led sustainability programs and workshops for a nonprofit focused on empowering local businesses.
Currently, she is transitioning into a fully funded Master of Public Affairs program at Princeton University.