2020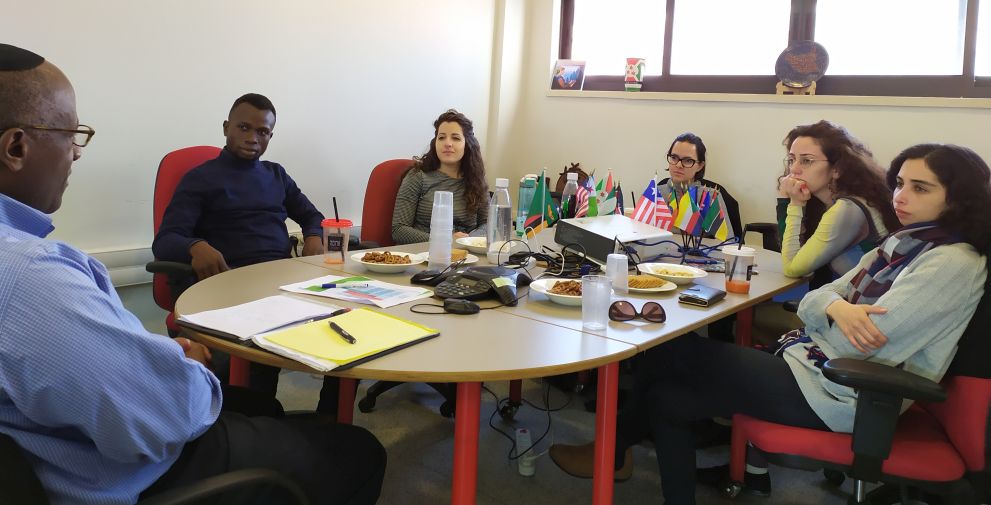 Tosin Kolajo Gbadegesin
A 2020 Global Fellow from Nigeria, interned at Gigawatt Global.
Tosin is a Sustainable Development Practitioner with a special bias to Environmental, Economic and Energy Sustainability. He has over two years' experience working as Co-founder and CEO of CleanEdge, a social enterprise into energy, economic and environmental sustainability. He has managed several development projects such as Save the Environment, Energy for Minorities, Sustainable Agriculture etc.
He holds a Bachelor in Microbiology from Obafemi Awolowo University and a Master degree in Sustainable Development Practice from the University of Ibadan, Nigeria.
He has over three years' research experience working on several development issues.  Some of these include working on the threat of changing climate to water and global food consumption pattern, accessing energy poverty landscape and access to modern forms of energy in Nigeria, enumerating water availability challenges in a low-income urban area of Ibadan, Nigeria and many more. His sound research skills have also enabled him to author several papers in peer-reviewed international journals. He has been a facilitator/paper presenter at several international conferences such as the Africa Youth Conference on Climate Change (AFRIYOCC), Symposium for Climate Change and Adaptation in Africa, International Conference on Business and Human Right in Africa, and many more. His education, research experience and work at CleanEdge have earned him leadership position at Barack Obama's Young Africa Leaders Initiative (YALI) RLC Accra, Ghana, and many other notable awards such as Merit Writer Award, 2018 Youth Climate Leader (YCL), 2018 International Fund for Agricultural Development (IFAD) Scholar, Young Water, Sanitation and Hygiene (WASH) Scholar by Africa Water Association (AfWA) and USAID West Africa, Outstanding Research Contribution Award from Young African Leaders Journal of Development, Addis-Ababa, Ethiopia, and 2018 YALI Leadership Award in Energy and Environmental Sustainability by Mandela Washington Fellowship Alumni of Nigeria and the U.S. Embassy. He is a Bridge Policy fellow with Nigeria Economic Summit Group (NESG) advancing the development of Nigeria through effecting policy making in the areas of energy, water and sustainable development.
Currently, a Policy Research Fellow at the Nigerian Economic Summit Group (NESG) and International Development Doctoral Fellow at the University of Southern Mississippi, USA.