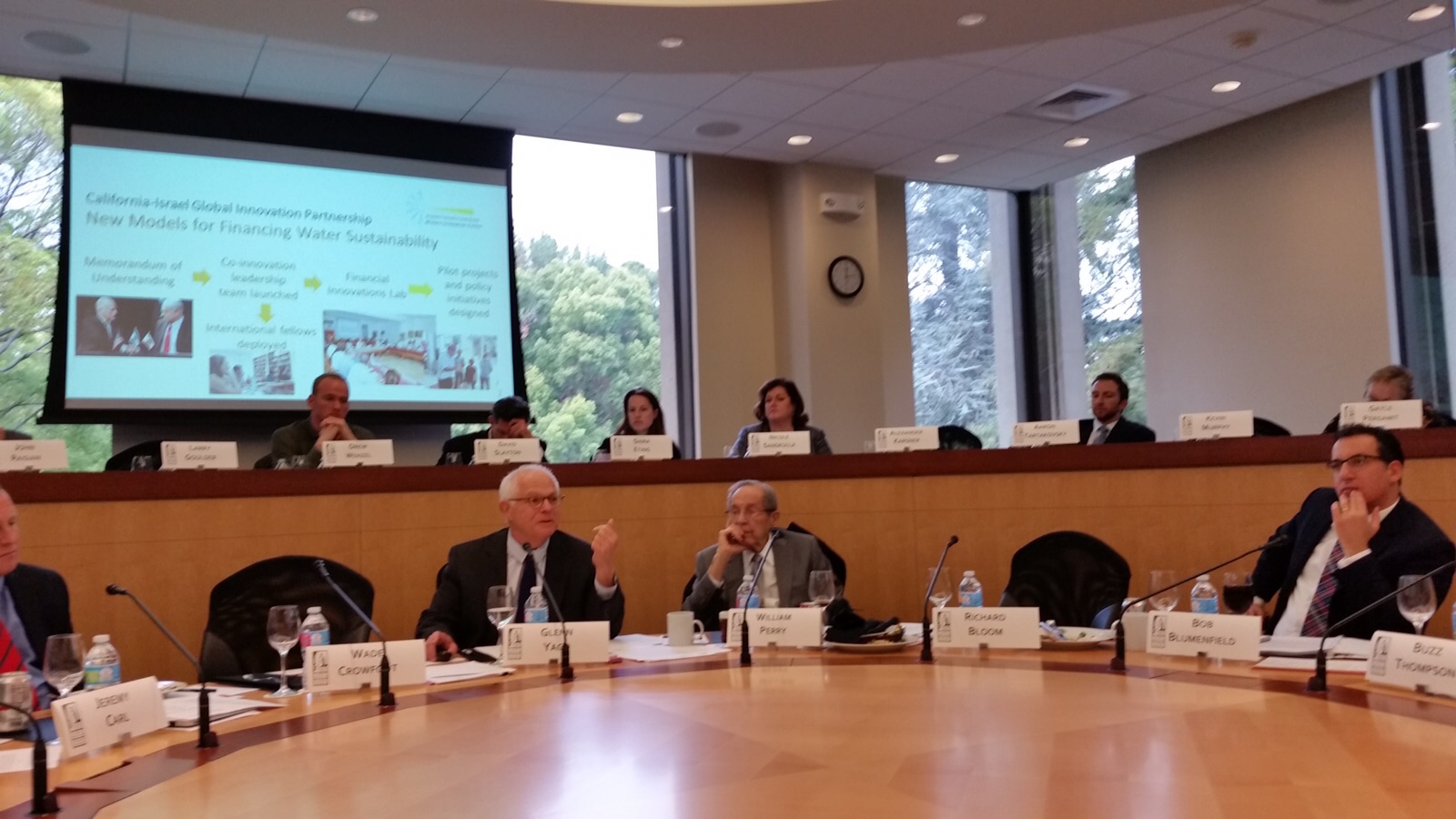 Sliding doors to fascinating worlds
I am a Milken Fellow at the National Sustainable Energy and Water Program (NewTech) at the Ministry of Economy, working on a collaboration between Israel and California on water technologies. With my Masters in environmental policy with a focus on distressed water and treatment systems, and my interest in international development and finance, the California-Israel Global Innovation Partnership is a good match, providing me hands-on policy research and development, financial modeling, and working directly with Israeli companies and government policy-makers.
It is challenging. It involves both practical doing and research activities. It requires learning the Israeli and Californian water ecosystems and finding ways to bridge the gaps between these systems in the short and long terms.  For the short-term, I am focusing on creating opportunities for Israeli water technology companies, including networks, information, and strategic planning. As part of this work we identify practical, targeted, ready-to-go projects and  introducing Israeli water technology companies to strategic business development opportunities in California markets.  At the same time, for the longer term, we are working on policy changes to permit financial innovation in existing and new programs and regulations, including tax credits, loans to farmers, international trade credit, and municipal financings.
So far, my Milken Fellowship has involved interviews with dozens of key actors in the public and the private sectors in Israel and California, including treatment plants, water authorities, technology incubators, and manufacturing plants.  In addition, I also had the opportunity to be on the ground in California to help with a special workshop featuring our policy initiatives sponsored by the Hoover Institution at Stanford University, meetings with policy leaders in Sacramento from the Governor's office, State Treasurer, and the State Assembly, and a special presentation (by me) in Los Angeles with the LA Department of Water and Power about our policy initiatives.
Combining these hands-on experiences, the teamwork of the Milken Innovation Center on the California-Israel Global Innovation Partnership, and my own education, interests and experiences, my research is focusing on use of innovative capital structures for water saving projects, allowing the faster absorption of these technologies into the market and sustaining and growing these technologies to larger scales with even greater impacts. This work is important for Israel and even more important to the ever growing water-starved regions of the world.
I am excited by the opportunity to not only look through the window of this fascinating policy and development world, but to walk through it, learn, and realize how much of a difference I can make.