Financing Solid Waste Disposal in Israel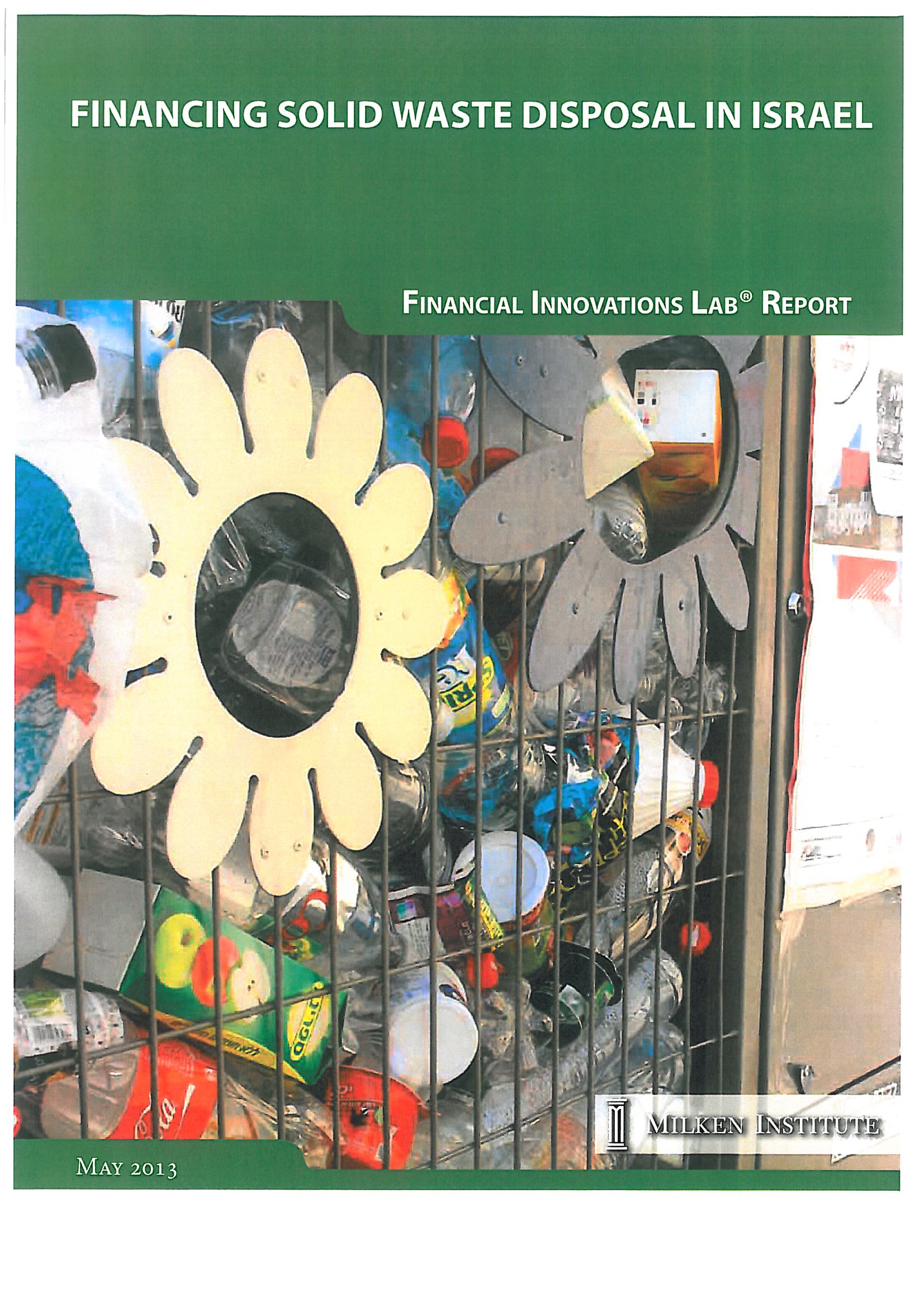 The Milken Institute conducted the Financial Innovations Lab® in January 2011,in Jerusalem. The Laboratory focused on the analysis of financial models for the financing of solid waste disposal in Israel, in the aim of providing the Ministry of Environmental Protection with solutions to problems associated with finding strategies for reducing the volume of buried waste and fostering cooperation between the private and public sectors by leveraging government funds. The Lab® was financed as a mutual project of the Ministry of Environmental Protection and the Milken Institute, with the support of the Goldman Fund. More than 60 representatives of government, academia, environmental organizations and banks participated in the Lab® day, along with entrepreneurs, private investors and independent consultants from various sectors, including guest specialists from overseas. The Lab® participants discussed various solutions adopted by other countries, and the adjustments that would be needed to adapt these solutions to Israel. Among the conclusions reached by the Lab®, one may include the need to involve local authorities throughout the chain of solid waste disposal, rather than limit their responsibility to just the collection of waste, as is the present practice. Various financing approaches were suggested in addition to grants, in which the private sector becomes involved in waste disposal and local authorities can share the profits generated by the recovery and recycling of solid waste.
The main points of the Lab® were summarized in a final meeting and it was decided to establish a work team to examine the ideas raised in the Lab® in greater depth.