Israel-San Diego Water Recycling Roundtable
On the last day of the field seminar we had a roundtable discussion about the options available to effectively manage water and recycle wastewater in California and in Israel. The roundtable had many interesting guests and speakers, some with in-depth knowledge of water systems and infrastructure, and others with knowledge or opinions on the water-related challenges facing California and Israel today.
First off among our speakers was Susan Lapidus, the Director of the Murray Galinson San Diego–Israel Initiative. Susan spoke to us about the  San Diego-Israel Initiative's mission to collaborate and share knowledge with Israel through joint projects and academic exchanges. After her spoke Lior Shilat, the Director General of the Jerusalem Institute for Policy Research, who introduced the Jerusalem Institute and some of its primary areas of research.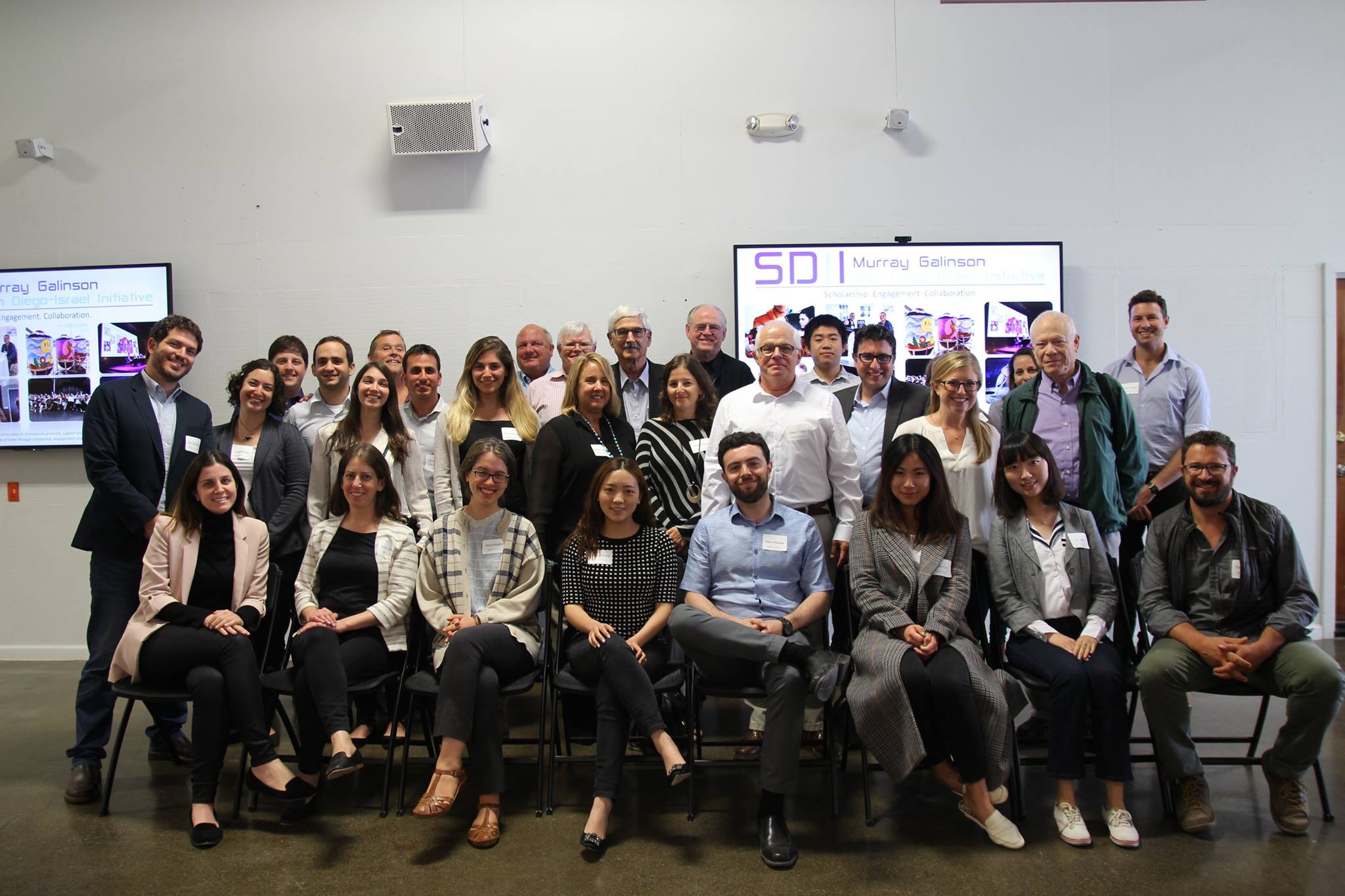 Our first speaker in the field of water management was Professor Glenn Yago of the Milken Innovation Center in Jerusalem. Professor Yago introduced us to a set of problems that are major pain points for most developing economies: securing access to food, water and energy, and building the infrastructure required to supply them in the amounts necessary to meet the growing needs of their populations. Professor Yago also touched on the many water challenges that Israel faced since its early days and the expertise it acquired when dealing with them, resulting in the weather tolerant and self-sufficient water management infrastructure that we have today. Professor Emeritus Alex Kane from the University of California San Diego, our next speaker, kept us on the topic of Israel's water troubles by showing us a short film about Emek Hefer, a farming regional council in Central Israel made up of forty-one Kibbutzim and villages, who made a significant effort to adopt farming and waste management practices that are friendly to the environment. Professor Kane talked to us about how transformations like the one in Emek Hefer can be made, and how wastewater management can be improved to be more efficient from an economic perspective. For me, hearing about some of Israel's early problems with water and how far it has come in solving them, ensuring its water security in innovative and unexpected ways, made me develop a new appreciation and sense of pride for the Israeli steadfastness and innovative spirit that it took to bring a drought-ridden country to self-reliance in water.
Speaking next were Professor Venkat Shastri of the University of San Diego and Jamie Weisman of OpTerra Energy Services. Prof. Shastri spoke to us about the efficacy and environmental effects of the technologies we use, and Ms. Weisman talked to us about how we can reduce our energy use by using newer technologies and how water savings can translate into energy savings. One issue Prof. Shastri raised that resonated with me is that when trying to measure the carbon footprint of the technologies we use we must always consider the end-to-end process involved in using these technologies. For instance, if we consider the carbon footprint of electric vehicles in comparison with diesel or petrol fueled vehicles, but fail to consider the process of creating and disposing of the batteries used by electric vehicles, then we are not looking at the whole picture, and we might arrive at the wrong conclusion. This is definitely something I will be more aware of next time I read on the subject.
Up next was Naty Barak, the Chief Sustainability Officer of Netafim, an Israel based drip irrigation company. Mr. Barak talked to us of the efficacy and adoption of drip irrigation. While drip irrigation has reached a respectable 5% of total irrigation worldwide, 80% is still flood irrigation, which is extremely wasteful according to Mr. Barak. He told us of the Mantra of drip irrigation to "Irrigate the plant, not the soil", and of the additional benefits of sub-surface drip irrigation. Mr. Barak also talked to us of Israel's high wastewater treatment and usage rate, where it leads the world with 85% of wastewater treated and where 60% of irrigation water used is treated wastewater. In terms of wastewater treatment percentage, I was surprised to hear that the 2nd place belongs to Singapore.
Our final speakers were Gilad Cohen, VP of sales and marketing at IDE, Daron Joffe, Founding Director of the Coastal Roots Farm and Peder Norby, Chairman of the San Diego City Planning Commission. Mr. Cohen of IDE, an Israeli water desalination company, suggested that the US needs to make a change in the way it thinks of water and start treating it is a service instead of as a product. Mr. Joffe, or as he introduced himself: "Farmer D", talked to us about the purpose and mission of the Coastal Roots Farm located in the Leichtag Commons, our hosts in San Diego, and described the impact it is having and can have in the future on the community around the farm and on the water ecosystem in the area. Mr. Norby, from the city of Carlsbad, described today's challenges in supplying water to the population in Carlsbad. He told us how Carlsbad's water infrastructure, created almost a century ago in 1918 when the city had twenty-five thousand residents, is no longer adequate for a city that has grown five-fold since that time. He also told us of San Diego's three-billion-dollar water infrastructure development plans which will treat 38% of San Diego's wastewater and turn it into drinking water.
Hearing all of our speakers' insights into some of the major issues surrounding water in the past and present made me realize how valuable of a resource water really is, and how much effort and planning need to go into securing and delivering enough of it to meet the needs of the communities that depend on it in their day-to-day lives. My main takeaway from the roundtable and from this new way of thinking is this: Water definitely isn't free.