San Francisco
We started off our first day in San Francisco by taking the ferry across the bay from Oakland. After arriving in San Francisco we went to visit to the Public Policy Institute of California, or PPIC. PPIC is a non-profit non-partisan think tank that does in-depth research on public policy issues in the state of California. The PPIC team we met described how PPIC publishes reports on these issues, which can take months and sometimes even years to complete, and engages with decision makers to try and provide them with in-depth objective information to help them make informed decisions.
After lunch, we went on a tour of the Google office in San Francisco. Showing us around Google's humble abode was Dudy Tal, the Facilities Manager in San Francisco, who took a significant role in designing and expanding the office there during Google's growth from a few hundred employees to over four thousand in the span of a few years. We got to see their state of the art facilities, complete with a fantastic view of the Bay Bridge, yoga room, private massage rooms, movie theater and a hidden on-campus bar & lounge deceptively named "Broom Closet".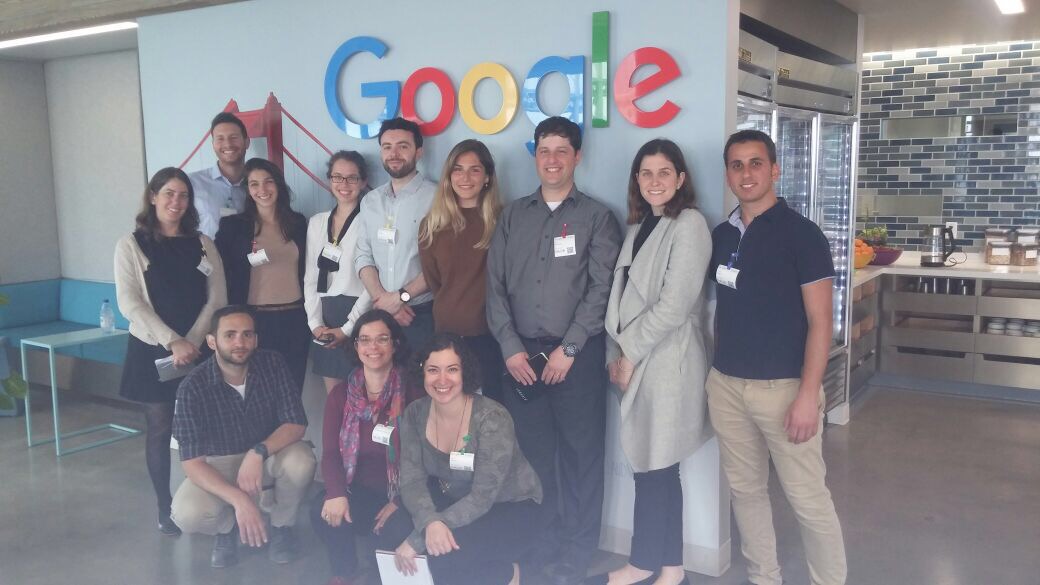 After returning to UC Berkeley we went to see the final round in UC Berkeley's "Big Ideas" competition. A total of eight finalists each presented their idea for three minutes, after which the judges held a seven-minute Q&A session. We got to see some very interesting ideas, including an idea to make bottles out of orange peels, an idea to make and sell low-cost solar-powered reading lights for India's rural poor and an idea for an app that helps people buy houses in groups. The winning idea was a cheap-to-operate sensor that would reliably detect pneumonia in countries where more expensive tests are unavailable.
We began our second day in San Francisco with a visit to Golden Gate University. Located in downtown San Francisco, GGU is a private non-profit founded in 1901 focusing on providing Graduate degrees in a range of fields. GGU is geared towards working professionals, and in the age of online learning it has adopted a hybrid model of online and in-class learning. Students can choose whether to come to class, or, if they are unable, to complete lessons online when and where it is convenient for them. We were also an overview of a plan to transform San Francisco's transportation infrastructure and make the commute to the city easier. The plan includes retrofitting the Bay Bridge with Metro lines and building a big above-ground park right next to the train station.
After lunch, we went on a tour of San Francisco's mission district. During the tour, we saw a lot of street art, usually painted directly on garages or fences of houses. While some of these murals are very new and some are decades old, almost all depict in some way or another, the lives and challenges of the disadvantaged and immigrant populations in the area. Some of the paintings were cheerful and captured the hope and joy in their lives. Others were gloomier, depicting the unfairness and harsh treatment to which they were subjected