Accelerating Medical Solutions in Israel: Building a Global Life Science Industry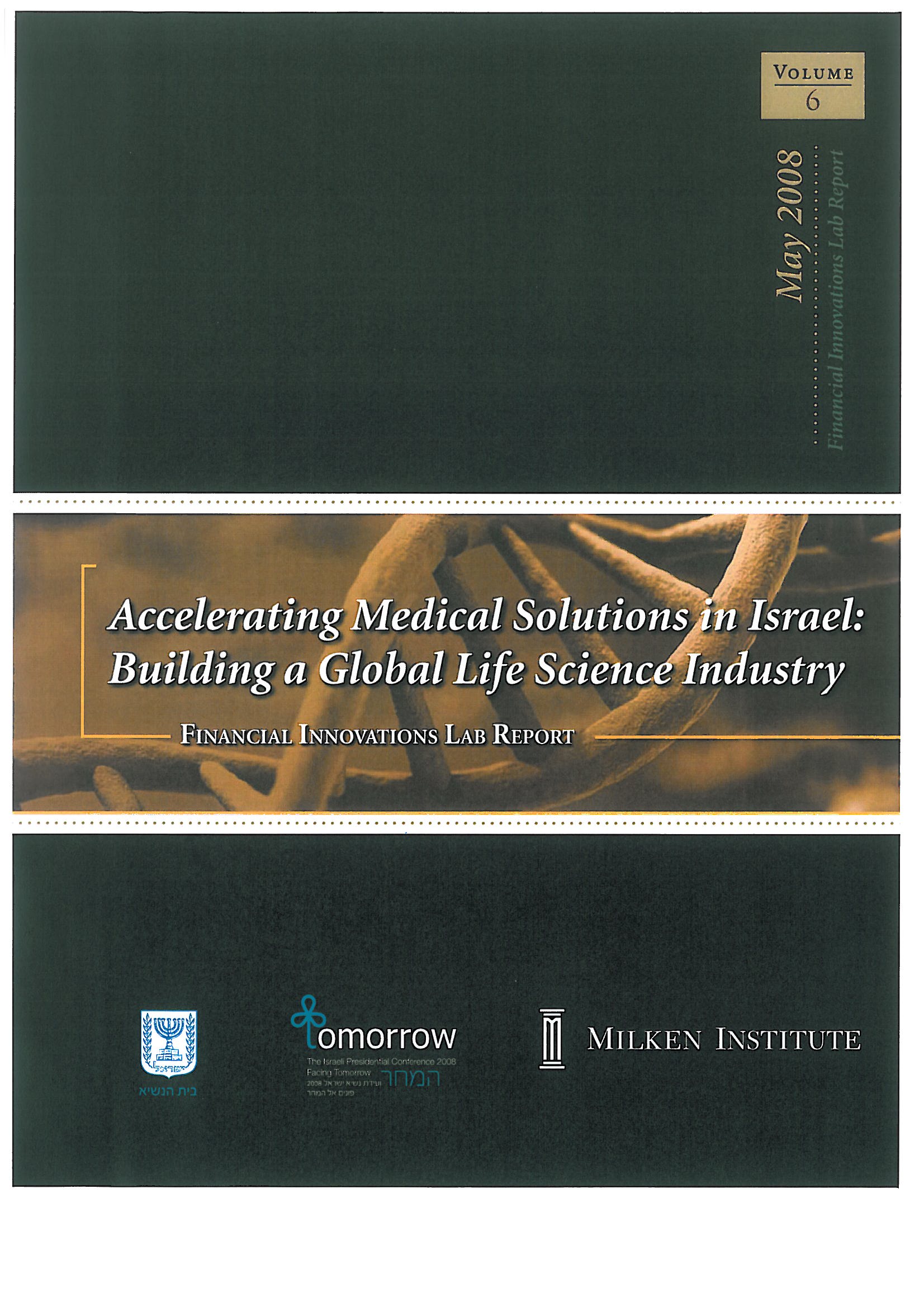 Israel's nascent biotechnology sector has tremendous potential to provide economic growth and position the nation as a leader in providing health-care solutions to the world. However, the industry lacks the financial and regulatory support to fulfill that potential.
According to the report, Israel's biotechnology industry currently faces the threat of market failure. The flight abroad of human, intellectual and financial capital is quickly depleting the resources needed for growth. This ultimately undermines the potential for Israel to be a part of developing future cures for chronic and infectious diseases that threaten prosperity around the globe.
The report stems from a Financial and Policy Medical Innovations Lab held in December 2007 in Jerusalem. The day-long workshop attracted more than 100 top scientists, policy makers, entrepreneurs and business leaders to look at the challenges and opportunities of Israel's biotech sector, building on the strengths of its high-tech human capital. The lab was designed by the Milken Institute at the request of President Shimon Peres.
The analysis shows that Israel's life sciences industry could become an important growth engine of the Israeli economy within the next decade, producing companies that compete on a global scale. To reach this goal, however, three major objectives must be met:
The development of the industry needs to be a national priority.
A $2 billion dollar investment is needed within the next three years.
Public-private partnerships will need to sponsor a structured finance vehicle to provide the necessary investment and shepherd the growth of the industry.