Milken Institute Global Conference: Medical Marijuana – "Bring the Grownups to the Table"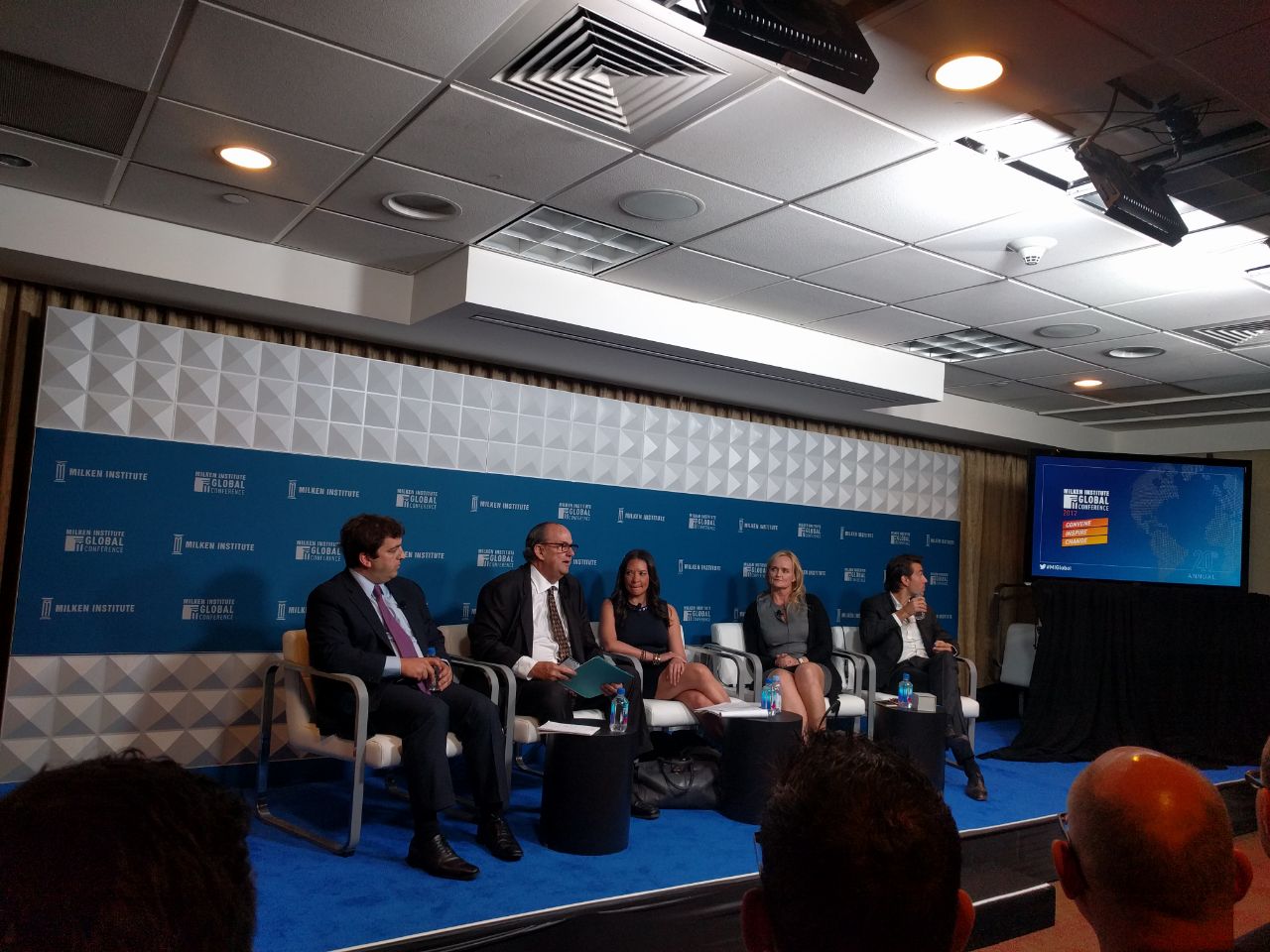 Figure 1: Panelists (Ben Kovler, Chairman and CEO, GTI; Chief Investment Officer, Kovpak II, LLC, Brian Reynolds, Founder and Managing Partner, Chatham CapitalTara Kelly, President, North America, Ghost Vapes, Lynn Honderd, Co-Founder and CEO, Mary's Medicinals, Mary's Nutritionals and Mary's Pets, Juan Sartori, Founder and Chairman, Union Group) from Milken Institute Global Conference panel on Medical Marijauana
One of the tips that was repeated over and over again in preparation for our participation in the Milken institute global conference was to attend panels and lectures that were not necessarily related to our daily jobs and to our usual interests. I had initially thought of going to a panel on Feng-shui or meditation, but eventually I found myself sitting in the second row in a panel devoted to a discussion about "Medical Marijuana: Health and (Financial) Wellness".
Marijuana has long been categorized as a Schedule I drug, which means that from the point of view of the governments it has no medical benefit and a high potential for abuse. It is in the same category as heroin and LSD, and is in a more regulated schedule than drugs like methamphetamine and cocaine.
I have never smoked, anything. Somehow, even in places where cannabis smoking is very common, I have never felt the need or even been surrounded by smokers. Or maybe, I just didn't know it. Regardless of my personal preferences, I am not against the private use of cannabis though it can't be said that the ban on the use of light drugs bothers me or limits me. However, I have heard several times that marijuana has side effects that help many patients to increase their appetites, improve their moods, soothe themselves and more. Therefore, I was interested in hearing what financial experts, scientists and business people had to say about the medical consumption of marijuana, and research on a subject I may not have heard from the "traditional" protesters against the strict legalization of marijuana.
Medical use of cannabis is legal in 29 states in the US and in many countries. It also represents a $100 billion industry that is expected to employ more than 200,000 people in the U.S. alone by 2020. Patients look to medical marijuana as part of their treatment for major illnesses, from cancer to HIV/AIDS to epilepsy. 59.3% of the US population lives were there is a legalization of marijuana use medically or for leisure or both. The perceived health benefits have driven up demand. With this demand comes an opportunity for investors to explore how the industry could generate strong financial returns.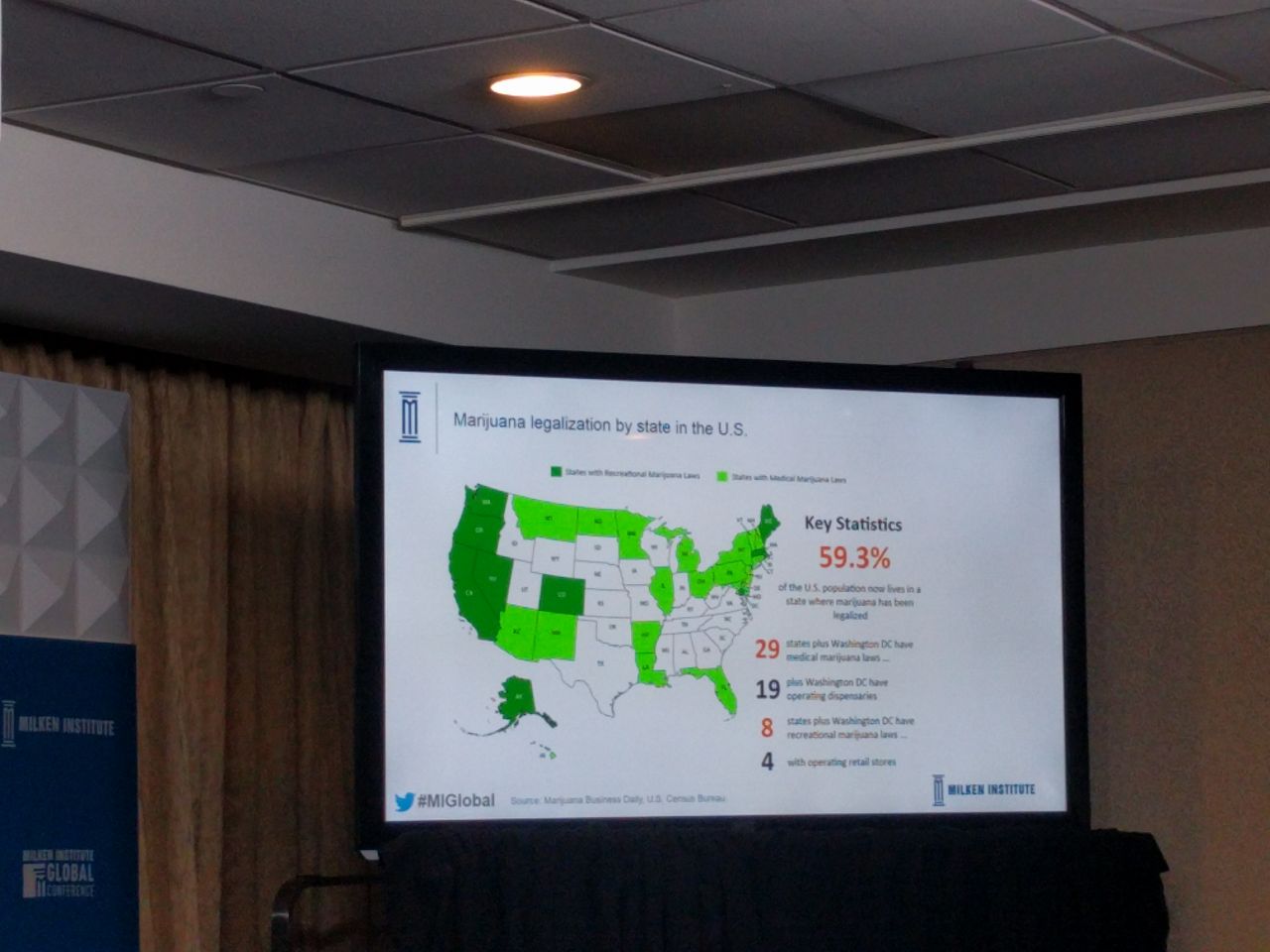 Figure 2: Marijuana Legalization by State in the US, from the Milken Institute Global Conference
The study of medical marijuana is exceptionally slow relative to its many benefits and virtues. The main reason for this is legalization: because of the ban on the use of marijuana in many countries, unlike research on other materials, scientists can't simply grow large quantities of marijuana plants and test its effects on patients. The amount of approvals and licenses necessary, in addition to the difficulty of obtaining the material legally, has led the world to seek reliable research to develop this huge market, to financially assist its growth (literally) and to help a variety of patients who are currently without care.
All the panelists, without an exception, mourned the scarce amount of research on medical marijuana and its effects, as well as the legal difficulty they face. Juan Sartori, founder and chairman of Union Group which is based in Uruguay where legal marijuana is used, has been trying to export their medical marijuana to the world for a while. However, it turns out that even if you have legal marijuana in your own country, it is still difficult to export it to and trade it with other countries. It can't easily pass through countries where it is prohibited, and there is not enough scientific evidence yet to support its efficacy, etc.
With regard to the research difficulties that the industry is facing, Lynn Hundred, Co-Founder and CEO of Mary's Medicinals, Mary's Nutritionals and Mary's Pets, said that a perception change toward the field is needed, and that this can only be accomplished by conducting additional research about medical marijuana. Surprisingly enough, she noted that the leading country in medical marijuana research is Israel. It turns out that Israel began researching marijuana 50 years ago Professor Raphael Meshulam was the first researcher in the field, and he happens to be holding a conference on medical marijuana in Israel soon, which some of the Global Conference panel participants will be attending. Although we are world leaders in the field of medical marijuana, we are also have far to go in our research on the subject, relative to other medical fields of research.
During the panel many people from the audience wanted to respond. Each of them wanted to share how medical marijuana helped him or his relatives to cope with a serious illness. It was impossible to stay apathetic when an elderly woman told how her dying husband was relieved after using marijuana, or when young parents related how their 7-year-old daughter suffered from severe epilepsy and today after marijuana treatment, she has no comorbidities and seizures and she is a "normal and happy girl". Some of the respondents called for a protest in Washington for the injustice caused by the ban on marijuana use in many states in the US. Some called for fighting drug companies, claiming those companies are creating obstacles for marijuana researchers and patients in order to keep them dependent on their expensive medications. Some have blamed the stigma: leading many opinion leaders to oppose using this plant.
One respondent asked the panelists to say what they think should be done to promote research and use of medical marijuana. Lynn Hundred, one of the panelists, answered sharply and directly, "Bring the adults to the table," and explained that as long as the population fighting for legalization is a group of smokers, marching to Washington with gigantic joints (I bring things as they have been said), and smoke all the way there – nothing will move. She argues, and probably rightly so, that "opinion-leaders must be persuaded by empirical evidence from researchers & doctors as well as from business and financial professionals who will appreciate how much developing this industry will lead to both savings on medical consumption and helping sick people, and will bring economic growth.
Everyone in the room seemed to agree with her, including me. Once the stigma changes, and the discourse becomes serious and is not framed as a smoker's issue, the path to legalization and from there to research and use will be much shorter, and could lead to an increase in the quality of life of many patients. It was the first time I heard such an earnest discourse about marijuana and it exposed me to its many benefits and its importance. Furthermore, because Israel is already a world leader in medical marijuana research, this is a great opportunity for Israel to increase the scope of research and become a global center for research and development in medical marijuana, and to expand the boundaries of the Startup-Nation to this field as well.